UCLA Campus Security Camera Program
Welcome to the UCLA Campus Security Camera Program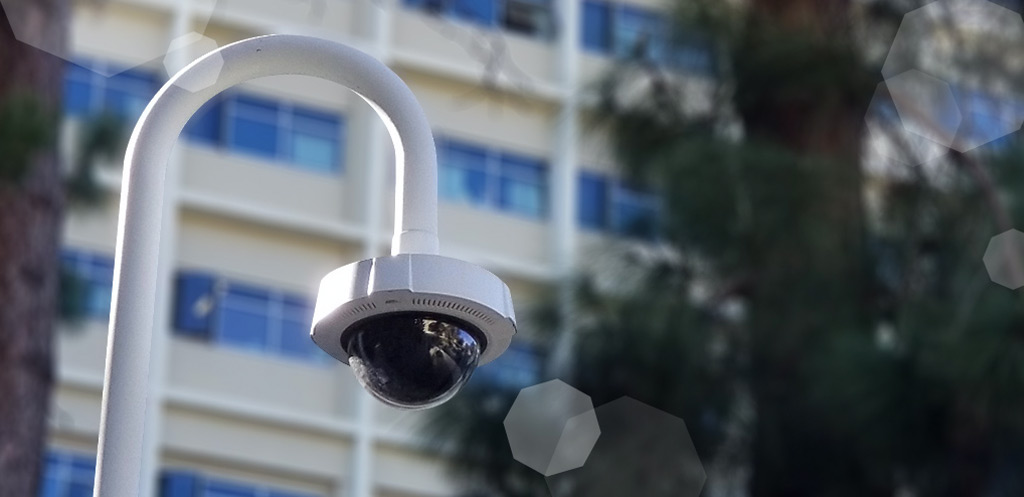 We are here to protect the quality of life of the campus community by integrating safety and security best practices to deter crime, aid in the apprehension of suspects, and enhance the overall safety and security of property and individuals of the campus community. Please read our policies below and learn more about how to request a video below. 
Please check back for ongoing updates and more information on this program.
Our Policies
Learn more about UCLA Policy 133 that governs Security Camera Systems at UCLA.  The policy was issued on August 10, 2019 as an Interim Policy.
Contact Us
For more information, please email bruinsecurity@ucla.edu or call 310-206-SAFE.
Frequently Asked Questions
Are all campus "video cameras" affected by UCLA Policy 133?

UCLA Policy 133 does not apply to cameras used for the following purposes:

- delivery of education/training
- research activities, such as the monitoring of experiments or animal behavior
- medical procedures
- artistic or creative performances
- athletic events
- business/promotional production
- commercial television or movie production (see UCLA Policy 863)
- personal mobile recording devices
- video conferencing
- automated license plate readers (see UCLA Policy 134)
- drone or other aircraft cameras (see UC Drone Policy)
- mobile recording device used during the course of law enforcement, parking enforcement, or transportation operations
- law enforcement activity covered by other applicable federal or State laws, or University policies

Please email bruinsecurity@ucla.edu if you have any questions.

My department has existing security cameras. What do I need to do?

According to UCLA Policy 133:

Existing security camera systems (SCS) must comply with UCLA Policy 133 no later than December 31, 2020, unless a written waiver has been issued by the DCA. In January 2021, unapproved or nonconforming SCS must be removed unless a written waiver has been issued by the DCA, permitting the continued use of the noncompliant SCS until a specific date at which time the SCS will become compliant or be removed.

How do I request new security cameras for my UCLA department?

To request to add a new security camera system, please complete the Request to Add or Update Security Camera System Form.

How do I request new security camera operators for my UCLA department?

To request new security camera system operators, please complete the Request a New Security Camera System Operator Form.

How do I request security camera operator training?

This information is not yet available.  Please check back soon.

When should I request a copy of security video?

If you were a victim of a crime, please contact the UCLA Police Department at 310-825-1491 to file a police report.