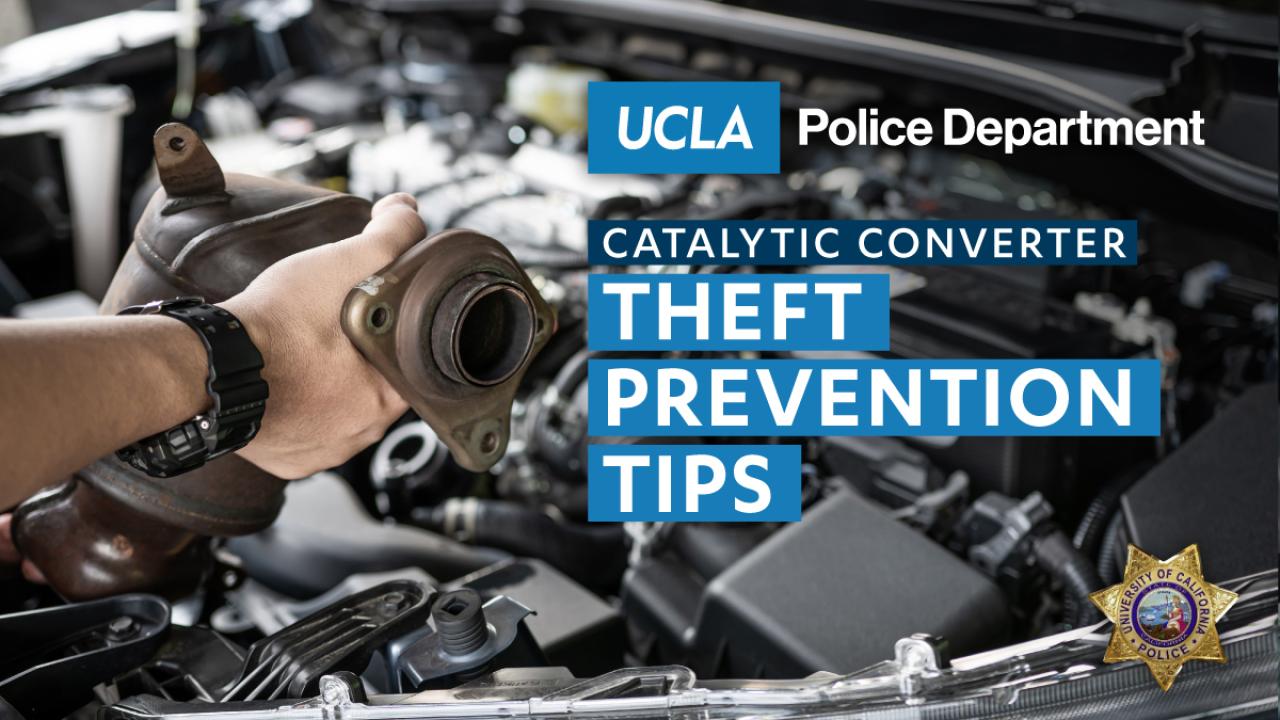 Catalytic converter theft continues to be a problem that car owners face across the nation. This particular vehicle part has become the center of numerous thefts from residential neighborhoods to college campuses across Southern California. Catalytic converters are sold by thieves for approximately $300-$500 but the victims of these crimes will pay up to $3,000 for a new catalytic converter.
Here are some developed strategies for car owners that help stop or reduce this type of theft:
Engraving serial numbers on catalytic converters with your vehicle's VIN (Vehicle Identification Number).
Install a catalytic converter anti-theft device. These are available in many forms from a variety of manufacturers and can provide a level of security against theft.
Park cars in a garage or car ports. If cars are going to be parked in a driveway or streets, consider installing motion sensor, security lights, and anti-theft car alarms. Motion sensing lights can make some thieves think twice about committing crime due to the sudden introduction of light, causing them to leave the area.
If your converter is stolen, call your local police department and insurance company immediately.
UCPD has been aware of this crime trend and is doing its part to deter them from happening within our community. Extra patrols throughout the parking structures along with educating our student, staff, and faculty with preventative tips are just a few ways to demonstrate our effort to keep our campus community and their vehicles safe.