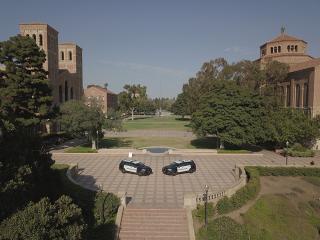 The UCLA Police Department sets a standard of excellence in law enforcement and serves a multicultural, educational environment of over 82,500 faculty, staff and students in Los Angeles. It is a part of the statewide UC Police system of about 410 sworn personnel.
The Community Services Division, managed by a Lieutenant, is a resource for the department and community. Among the Division's responsibilities are UCPD Emergency Medical Service (EMS), CSO Programs, Public Information, External Affairs and Campus Liaison, Community Education and Special Projects.
Emergency Medical Service (EMS)
The Administrative Bureau, under the command of a Captain, is comprised of two divisions, as well as Business and Finance and Information Technology.
Find out more about the Operations Bureau.