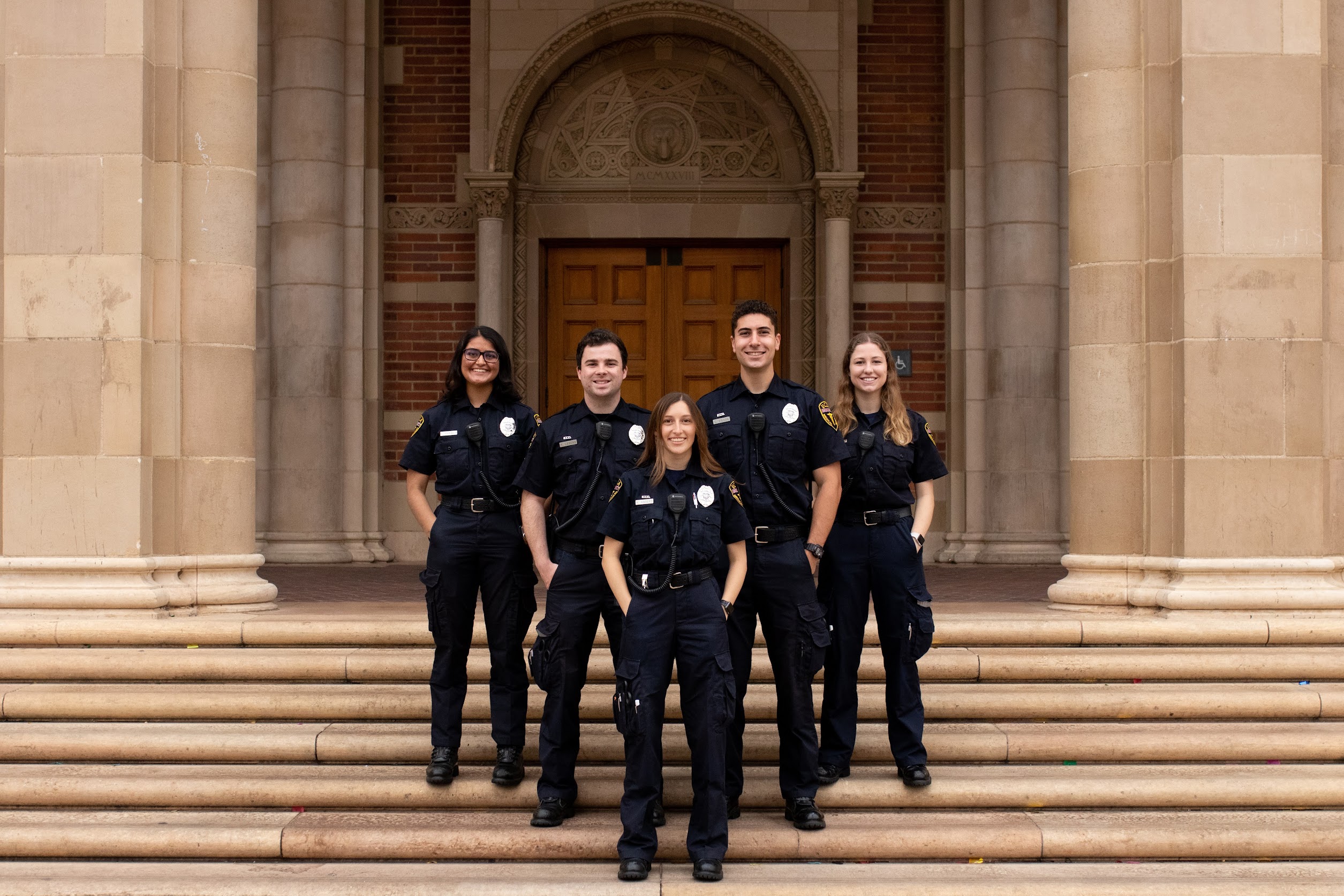 History
In 1978, UCLA established its own Emergency Medical Services (EMS) as a response to the ever-growing campus and its increased demand for emergency medical care. Initially, UCLA Police Officers responded back to the police station, jumped in the ambulance and responded to medical aid calls. In the early 1980s, student employees started staffing the ambulance. Since that time, UCLA EMS has grown into one of the most prestigious collegiate basic life support emergency medical service programs in the country.
EMS Today
EMS-1, the primary campus ambulance, is a 9-1-1 emergency ambulance which responds to more than 1700 medical aid requests annually, both on the UCLA campus and in the surrounding community. UCLA's Emergency Medical Service is available 24 hours a day, 365 days of the year. UCLA EMS works closely with the Los Angeles City Fire Department who provide advanced life support back up for calls on campus.
Station Officer Duties
Between medical aid calls, UCLA EMS Emergency Medical Technicians (EMTs) perform various duties within the UCLA Police Department. EMTs staff the front counter, help visitors with directions, take 40% of campus police reports, assist with community outreach programs and coordinate the campus lost & found program.
Special Events
UCLA EMS also staffs special events that come to the UCLA campus. Notable past events have included the 1984 Olympics, Mardi Gras and Special Olympics. Recurring events include UCLA Basketball games in Pauley Pavilion, concerts, commencement ceremonies, and the Nickelodeon Kids' Choice Sports Awards.
Statement Regarding the Release of Medical Information
According to UC Health System Notice of Privacy Practices (NPP): With certain exceptions, you have the right to inspect and/or receive a copy of your medical information.
To inspect and/or to receive a copy of your medical information, you must submit your request in writing utilizing the Authorization for Release of Health Information form to UCLA Emergency Medical Services, 601 Westwood Plaza, Los Angeles, CA, 90095. If you request a copy of the information, picture identification will be required as well as a fee for these services.
For forms and information regarding the release of medical records, please visit the Related Information links.
 
UCLA Emergency Medical Services
Email:  ems@ucpd.ucla.edu
Phone: (310) 206-8886
Fax: (310) 206-6812
Mail Code: 136408
Instagram: @uclaems
Address
601 Westwood Plaza
Los Angeles, CA 90095-1364
Business Hours
Monday – Friday 8 a.m. to 5 p.m.
Station Hours
24 hours a day, 7 days a week