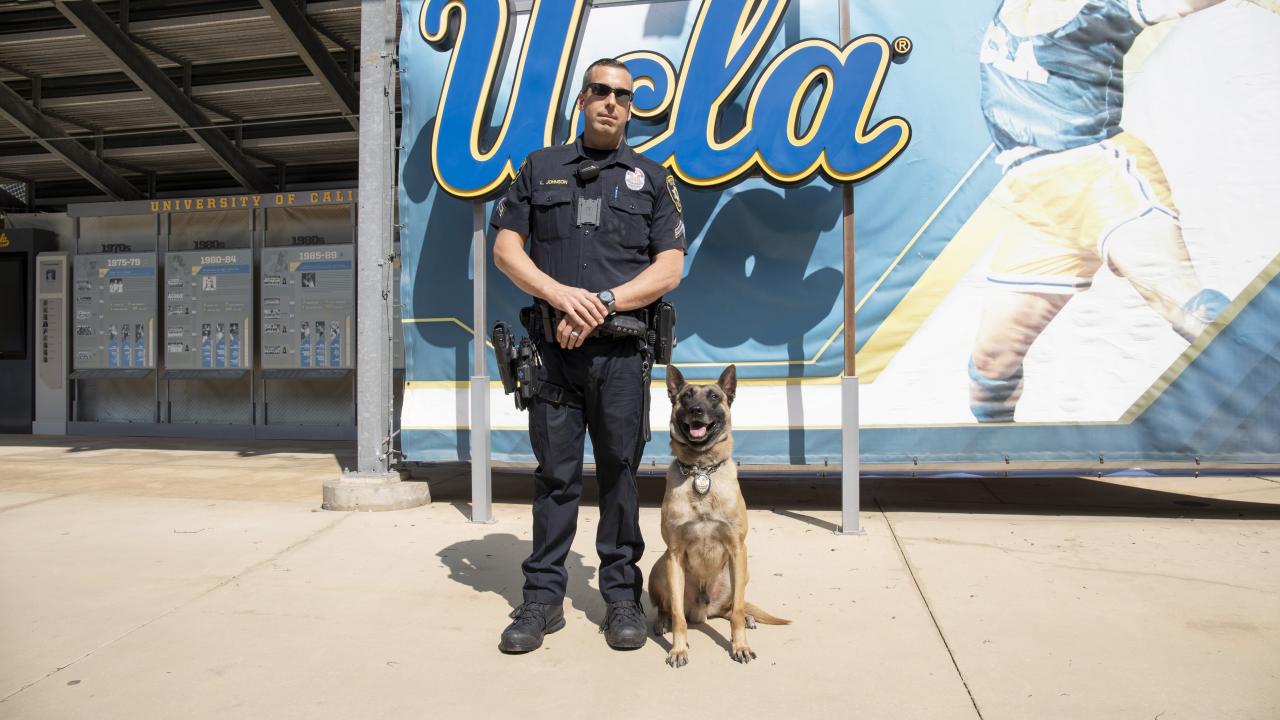 For Officer Larry Johnson, a dog is more than man's best friend, he's also a trusty partner in keeping UCLA safe. Since 2019 his K-9 coworker has been Blake, a four-year-old Belgian Malinois trained for explosive detection and suspect apprehension.
Officer Johnson spends most of his time patrolling Ronald Reagan UCLA Medical Center where he's the lead officer. But he also responds to any calls that require a K-9 such as suspicious package reports, burglary alarms, and routine calls when other officers can't respond. He is also one of the department's firearms instructors, focusing on less lethal weapons and UCLA PD's Active Shooter Program.
Being paired with a pup has its benefits. As Officer Johnson told UCLA Administration News & Views, Blake "listens better than most partners and there are never any disagreements about where to stop for lunch."
Blake isn't his first K-9 partner, as Officer Johnson was assigned to a dog named Zak when he worked at the Santa Paula Police Department. After Zak retired in 2015, the Johnson family adopted him as a pet.
Being a K-9 Handler is just one of the many roles Officer Johnson fills at UCPD, and that's what he likes most about his job. "I enjoy the variety of assignments," he says, "and the opportunity to get out in the community and interact with the people we serve."